New and Featured Products
Unique products for a confident and independent life.
With valuable input from users, clinicians, patients and caregivers we provide medical products and information aimed at improving the quality of life of those living with challenging injuries and disorders. Our wide selection of urinary/fecal incontinence, self catheterization, and personal hygiene products address the needs of those living with prostate conditions, colostomy, spinal cord injury, multiple sclerosis, diabetes, spina bifida, stroke and any condition presenting challenging self care or home care issues.
[/wpcol_4fifth] [wpcol_1fifth_end]
Shop By Product
---
Male Incontinence Clamps, Guards and Systems
---
---
---
---
---
---
---
Condom Catheters, Systems,Drainage Bags and Adhesives
---
Wellness Absorbent Underwear and Brief
---
---
---
Shop by Category
---
---
---
---
---
---
---
---
---
---
---
---
(608)370-8111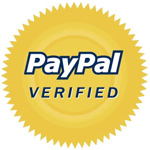 [/wpcol_1fifth_end]